The Galaxy S10 is Samsung's flagship 2019 handset, packed with hardware and software features that will inspire Android users to update and Apple fans to rethink their decision. It starts at $749.99 now. Here Mobile Campus is sharing some of the Galaxy S10 features to explore it concisely.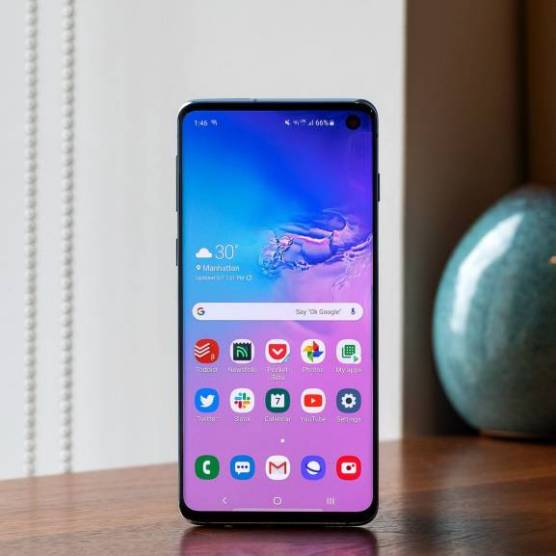 The Galaxy S10+ is a jumbo-sized variant of the flagship, starting at $849.99. The Samsung Galaxy S10 has a 6.1″ AMOLED Quad HD+ curved HDR – high dynamic range- screen, which makes colors appear more realistic. The screen is curved, allowing such a huge display to fit on a handset that is just 2.77″ wide. It does not have a notch at the top like most of the mobiles have in the market, you can see.
Equally remarkable is the Galaxy S10's camera system. It has three rear-facing cameras: a telephoto lens with 12 megapixels, a wide-angle lens with 12 megapixels, and an ultra-wide-angle lens with 16 megapixels. The telephoto and wide-angle lenses are optically stabilized, ensuring that minor movements can be compensated so that you do not end up taking a distorted picture.
A 64-bit 8-core Snapdragon 855 processor, 8GB of RAM, and either 128GB or 512GB of storage are provided under the covers. By installing a MicroSD card with a limit of up to 1TB, you can add an extra 512GB of data. These specs make the Galaxy S10 more powerful than other gadgets, so for current Android users or iPhone owners thinking about moving over, it is an excellent update.
Nobody likes to worry about their phone's failing battery, and the Galaxy S10 has a trio of control features to help deter it. It has a 3,400mAh battery, which is much bigger than the iPhone XS battery. It also enables fast charging and the new Fast Wireless Charging 2.0 standard from Samsung, so you can quickly recharge the phone with or without a cord.
As far as security features are concerned, the Galaxy S10 is both old and modern. It has a system of face recognition and a fingerprint reader. The fingerprint reader is mounted on the mobile screen itself and takes a 3D scan of the fingerprint, which is harder to fake. These features help the Galaxy S10 remain ahead of much of its competition.
What cool things can the Galaxy S10 do?
Here are some cool things that you can follow by Samsung Galaxy S10:
3D fingerprint unlock
Application prediction through Artificial Intelligence
Transform yourself to the Emoji
Create GIF from video
Big display to watch movies
Enhance the storage
Wireless charging 2.0
Wireless Powershare
IP68 for dust & water resistant
5G connectivity
Stunning Cameras
Can I take my Galaxy s10 in the shower?
Yes, you can take it, the shower is safe. As it is classified as IP68, which means that these appliances are protected against seepage to a maximum depth of 1.5 meters of water for up to 30 minutes and are protected against ingestion of dust. But Mobile Campus techies suggest you not to shower or swim with it. To make your phone waterproof, use waterproof mobile cases or waterproof Bluetooth speakers. We don't want you to experience the saying: "Don't cry over the spilt milk".
Can you wear galaxy buds in the shower?
Although the galaxy buds are sweat proof, you can't use it while taking shower. It may get damaged. It will be fine to use as long as you keep them away from liquid or water.
Is Samsung Galaxy S10 worth buying?
The Galaxy S10 has been upgraded to UI 2 software, but you can not leave it behind despite the software capabilities that were introduced with the Galaxy S20. Thanks to Samsung's devotion of three years of upgrades on all of its phones, you can also expect operating system updates to continue to run until 2022. The Snapdragon 855 processor and 8GB of RAM are more than capable of whatever you have to do, and the battery life will stand up to anything for the most serious users.
If you are a stubborn Android fan, it is hard to be frustrated by the sleek pattern and efficient hardware of the Samsung Galaxy S10. If you are not holding out for a mobile with a giant screen, it will be your best choice.