It has always been the big phone for the whole life of the Galaxy Note. It was the first popular phone to push the screen size envelope, so much so that we called it a "phablet" at first because it seemed so dumb. Phablet is a device that lies in between phone and tablet, concerning hardware and software functions. Sure, it had the newest technologies and features from Samsung and the stylus, but the Galaxy Note was about the big screen first and foremost.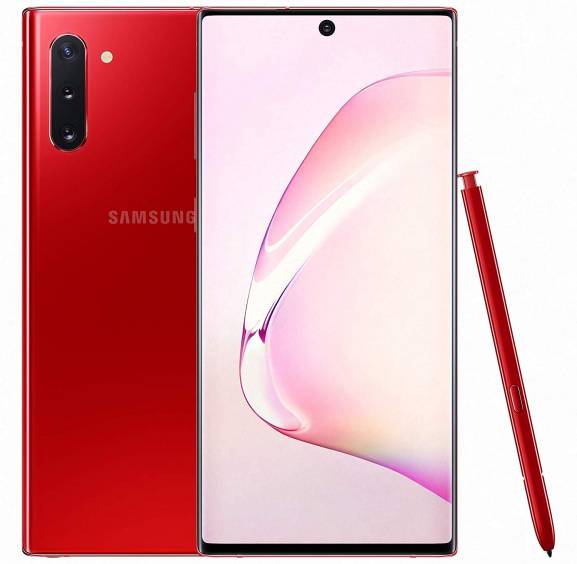 Two smartphones have been launched by Samsung in the Note line: the Samsung Galaxy Note 10 and the Samsung Galaxy Note 10 Plus. With more features, improved specifications, and a greater expense, the Note 10 Plus version is physically bigger.
Big Display:
It was the first phone that coaxed us that the giant screens were fantastic. The phone that showed there was a demand for the super powerful Android phone and the phone that had to be commemorated because of the battery's capability.
Samsung Note comes in different astonishing colors: Aura Glow, Aura Black, Aura White, and Aura Blue.
Stylus:
Note 10 Plus does a million things, some of which tend to climb above the usual Samsung technique. It is an immense, gorgeous, durable, well-made phone. You can take all that for consideration, which is an accomplishment in and of itself. But this year, there's so much competition in the Android universe that the only thing that can push your buying decision is the tiny metal stick inside it, called a stylus. It is easy, having a stylus on your phone. You get a higher degree of accuracy for all kinds of assignments and a few bonus functions that you can not do without. Although it sounds different and always better, to jot on the screen rather than touch it.
Battery:
The Samsung Galaxy Note 10 Plus has the most influential battery, attaining 4300mAh, through all Samsung flagship phones.
Camera:
Samsung Galaxy Note 10 have excellent cameras. You can see a triple-camera pattern on the back of your mobile.
16 MP ultra-wide lens
12 MP wide-angle lens
12 MP telephoto lens
10 MP camera on the front
OCR:
OCR is the abbreviation of Optical Character Recognition. Galaxy Note 10 features with OCR. It is a cool software program that reads your handwriting and turns it into plain text, and Note 10 will do it.
If you write something with S Pen to Samsung's Notes app, your Note 10 Plus can remember what you've written so that you can scan your handwritten notes by touching the magnifying glass in the app and typing what you're looking for.
Does Samsung Note 10 need a screen protector?
Samsung Galaxy Note 10 has a pre-installed protector. You can remove the screen protector, it's up to you. There is no opening in the fingerprint sensor. This means that more users are expected to keep it on the phone longer.
Is Galaxy Note 10 plus waterproof?
Samsung Galaxy Note 10 Plus is also water-resistant, with an IP68 certification that enables submersion in 1.5 meters of fresh water for up to 30 minutes. Though Mobile Campus techies warn against beach or pool use and water damage is not protected by warranty.
Is Galaxy Note 10 plus worth buying?
The Galaxy Note 10 Plus is a cool, large-screen phone. But if you want a large screen, the Galaxy Note 10 Plus is worth the investment, as it also provides more RAM and microSD expansion along with longer battery life.
Why are androids better than iPhones?
Android beats the iPhone handily because it has a lot of versatility, functionality, and freedom of choice. Mobile Campus techies' observation and research told us some reasons that how Android phones beat the iPhone.
Require a lower cost than iPhone to buy an android. Moreover, you can get Android phones with giant displays, small screens, interchangeable add-ons, QWERTY keyboards, and replaceable batteries.
Android features a 3.5mm headphone jack. The iPhone 7 lacks a 3.5 mm audio jack that requires a pair of headphones to be connected. If you want to listen to music on your Apple handset, you will need to use a dongle, attach a pair of Bluetooth headphones, or purchase a wired kit that uses a specific Lightning connector.
For charging, modern Android phones use a USB Type-C slot, which ensures they can access an incredibly large variety of ports and peripherals, from universal chargers to docking stations.
You can select from thousands of widgets with Android that resides on your home screen or lock screen that has anything from music to weather and note-taking to replay.
If you are looking for multitasking on your phone. Android 7 Nougat and Android 8 Oreo, the latest two iterations of Google's smartphone operating system, have a built-in multi-window mode.