Despite the post-covid-19 economic slowdown, 2021 was a good year for the smartphone business. Smartphone makers, such as Apple, Google, OnePlus, Oppo, etc., launched their best products throughout the year to attract buyers. Other smartphone players like Xiaomi, Vivo, and Realme have experimented with their phones to differentiate themselves.
The smartphone industry is constantly evolving. The trends that prevailed in 2021 are likely to continue in the New Year 2022 with a few tweaks. Folding screens and 144Hz refresh rates have been introduced among the premium flagship smartphones. Several other innovations have made it to mid-segment devices, including 90Hz and 120Hz refresh rates. In 2021, triple cameras remained a common trend, and it is likely to continue in 2022. Assisting technologies like 5G will also make a splash in New Year 2022, although its actual arrival is uncertain at this point. You can depend on the abilities and experience of our experts. Moreover, if you need help with your smartphone repairs, visit us at Mobile Campus, a trustworthy and reliable phone repair shop.
5G Technology
The 5G technology has been on the rise for the last two years or more, but it isn't clear when it will be a reality here, but the smartphone makers aren't bothered about the timeline; instead, they'll actively launch the 5G-enabled phone in 2021. Chipset makers market their chips based on 5G, and OEMs incorporate it into their smartphones. In 2022, more smartphones will be 5G-enabled, and the technology will become mainstream, even though there is no use case for it yet.
120Hz
Smartphone displays come in a wide range of resolutions, from the basic 60Hz to the highest 144Hz. Currently, 90Hz refresh rates are the norm, but displays may move to higher resolutions in 2022. With the 144Hz screen refresh rate complementing the premium flagship smartphones, the 90Hz refresh rate might become the norm, while the 120Hz refresh rate may become the standard.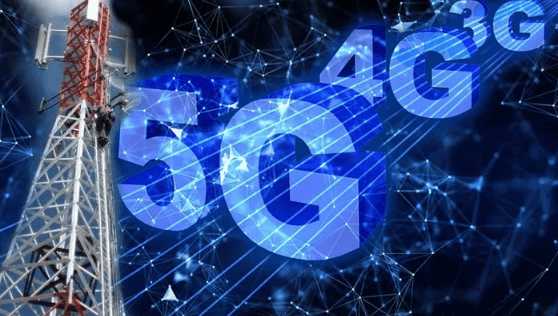 Punch hole display
In the past, smartphones have used three different forms of factors: a notch, a water drop, and a punch-hole display. Companies will focus more on punch-hole displays in the upcoming year since they give them the freedom to utilize the screen space more effectively. Moreover, Apple is expected to switch to a punch-hole display in its 2022 launch of the iPhone 14 series. It will become the new industry standard by 2022.
Cameras
The triple camera setup will likely continue in New Year 2022 as the resolution shifts to 50MP. Selfie cameras will be standardized at 32MP in 2022.
Battery
In the New Year of 2022, smartphones with larger batteries and fast charging capabilities will become more popular. Phone makers have been experimenting with adaptors, and even 120W fast chargers are available now. A good battery is essential, and fast charging increases its efficiency. 60W chargers may be standard in packages with such features.
Artificial Intelligence
Artificial Intelligence is no longer the stuff of the future. Our mobile world has undoubtedly been invaded by artificial intelligence. Google Assistant, Alexa, and Siri are all examples of artificial intelligence. Artificial Intelligence will be available on mobile devices in 2022. Furthermore, mobile apps are now using software such as voice recognition to make hands-free use easy and, ultimately, to enhance the customer experience.
Enhanced Mobile Security
The importance of mobile security is undeniable. The public has become more aware of the risks of disclosing personal information after major corporations have experienced security breaches. Most people are wary of providing sensitive information to businesses, especially through mobile apps. Mobile payment applications can be hesitantly used due to security and distrust, two primary reasons. Developers of smartphones are now focusing more on providing enhanced security to customers, as this is considered a serious concern. Businesses are also strengthening their mobile security to combat these perceptions.
Companies now want their customers to feel as comfortable as possible when using mobile devices to pay.
Faster charging
Even when we cannot charge our phones, charging them, again and again, seems like a chore. According to the upcoming smartphone trends, users can expect fast and safe charging options in their smartphones in 2022. Fast-charging products are available from many brands and can charge a smartphone from 0 to 50% in a matter of minutes. Safety has been a top priority with fast charging in the past year. Likewise, many other brands integrate faster and safer batteries in the upcoming phones.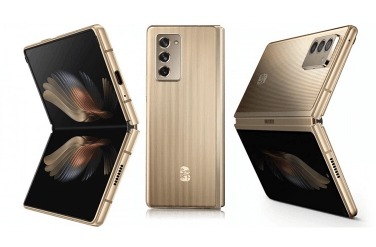 Foldable Phones
It's time to have foldable displays after bigger and thinner displays. Rollable displays offer infinite adjustment between their minimum and maximum sizes, which increases productivity, entertainment, and daily use possibilities. Consequently, users will always view content in full-screen mode by tapping the screen regardless of the aspect ratio.
Biometrics Features
To provide enhanced security, advanced biometric features, such as voice recognition, facial recognition, fingerprint recognition, and signature recognition, appear on smartphones, such as the fingerprint feature to unlock the device. Additionally, biometrics will advance in 2022.
Conclusion
At Mobile Campus Sydney, we use original manufacturers' parts to repair smartphones and then reassemble them as per factory settings. We can repair any device with a damaged screen or a severe motherboard problem. The information we have provided will enable you to pick the best mobile repair in Sydney for your smartphone. We repair all sorts of expensive and slim phones. These are the top 10 smartphone trends you can expect in 2022. Furthermore, these smartphone companies are experimenting with a lot more features to offer consumers a unique experience.