If you are purchasing a used iPhone or restoring an iPhone, you may wonder. If you should find out if the iPhone has been acquired as a new one, is a recently renovated model, or is a replacement product given by Apple with a service order. After purchasing a used iPhone, you might be curious about its history. When sold for the first time, did Apple leave as a brand new unit or one that had already been refurbished? You may use an interesting device model identifier trick to figure out whether an iPhone is new, refurbished, replaced, or even customized by engraving. This can be invaluable information for purchasers of used devices, whether you have got a smartphone as a present or a hand-down, whether you are troubleshooting or restoring an iPhone.
How to Determine if iPhone is New, Refurbished, Replaced, or Personalized?
Mobile Campus technician's experience You should decode the device type prefix to decide the original status of an Apple's iPhone and Apple's iPad. Here is the method: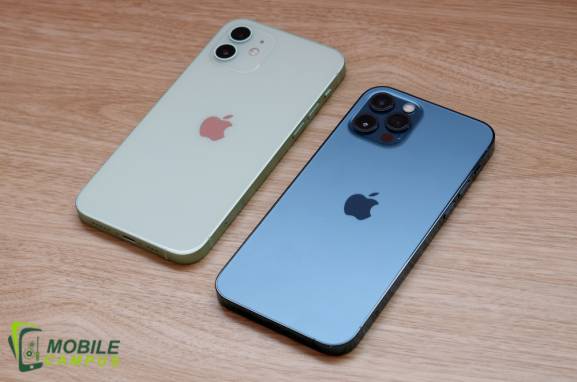 Open the iPhone app "Settings"
Go to "General" and go to "About"
Look for "Model" and then read the model identifier next to the text, at the left, it will look like "MP578MM/A," the first character will let you know whether the system is fresh, refurbished, replaced, or personalized:
M shows that the device is Brand new, meaning the new device has been bought.
F initiative shows Refurbished product, which means that the device has undergone a refurbishment phase.
N means Replacement product, i.e. the initially acquired device was replaced by this one, possibly due to a service order.
P indicates Personalized engraving product, i.e. the device was tailored with the engraving on acquisition
Third-Party Refurbished Gadgets:
If your mobile phone or tablet was recently refurbished by an independent or third party repair company that is not approved by Apple, the model number does not actually reflect that. Few third-party vendors have rigid refurbishment requirements as Apple does, so if a device is repaired by an unauthorized store, You are unable to know about it.
What is the Clone iPhone?
Clone iPhones is a device that looks like an iPhone but is not developed by Apple and marketed at low prices, with a conventional look and some simple applications, which makes it cheaper relative to the original iPhone because its components are of less consistency, either in terms of resistance or technology. If you are willing to buy a cloned iPhone, we know it is too cheap as compared to the original device, but it is useless. It does not have any decent features that will lead to the waste of your money. Hence, it is better to get a real used iPhone or a good Android device than to get a replica counterfeit device.
How to check if an iPhone is original or cloned using IMEI?
Each iPhone has a unique 15-digit IMEI-International Mobile Equipment Identity number that distinguishes it on a cellular network. If you need to find an IMEI number to unlock your iPhone for another cellular service, you can search it in the Settings app on the About page. Else, you can also dial *#06# to see the IMEI number on your iPhone. You can use IMEI Search to make sure either your IMEI number is genuine or the device is cloned. When you go to check it but that you get a result like the one below.
Model: IPHONE 11 128GB RED CELLULAR [A2111] [IPHONE12,1]
IMEI: 356000000000006
IMEI2: 356000000000006
Serial Number: G0NZ0000000T
Purchase Date: 2018-02-10
Activation Status: Not Activated
Warranty Status: Apple Limited Warranty
Telephone Technical Support: N/A
Repairs and Service Coverage: N/A
Valid Purchase Date: N/A
AppleCare Eligible: No
Registered: No
Replaced: No
Loaner: No
Find My iPhone: OFF
Carrier: US Reseller Flex Policy
SIMLock Status: Locked
If you get an invalid result from IMEI Search service, use Apple Coverage Check services to check your iPhone serial number, you can get the status of your iPhone model, Serial Number, AppleCare, Order Date, Help status, Maintenance, and Service Coverage status.