Did you drop your phone? Did you slip out on the road with your Samsung Galaxy S5 in your pocket? Try not to worry about yourself. We see how much your mobile is worth to you. Mobile Campus experts can assist you with getting your mobile running again and put a smile on your face.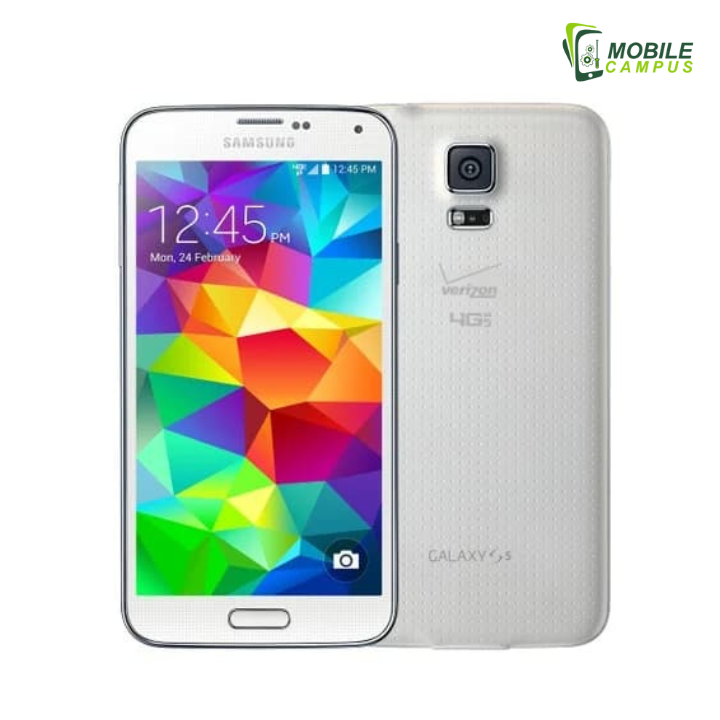 Samsung Galaxy S5 highlights an incredible screen with amazing colors. Its top-notch screen made it ideal for gaming, messaging, perusing, utilizing the camera, and the display. Likewise, if your Samsung Galaxy S5 screen quits working or does not show anything on the screen, it will transform your extraordinary screen into waste. Once in a while, it might show a few breaks or lines in it that can wreck your Galaxy S5 screen. Our experts can offer you an OEM quality Samsung Galaxy S5 screen replacement in this difficult situation to turn your mobile altogether working.
Not only Samsung S5 screen replacement, but different issues may likewise emerge with your Galaxy S5, and you might require battery replacement, charging port repair, or other maintenance. We offer a wide scope of Samsung Galaxy S5 repairs to all occupants of Sydney. Our certified and experienced technicians perform the repairs in a way that satisfies the customer's requirements. Get a free quote or visit our store for further information.