Samsung Note 8 Repair
Do you have a Samsung Galaxy Note 8? Are you suffering from touchscreen issues or a broken screen on your Samsung Galaxy Note 8? We can repair it today. Our expert techies are waiting for you to provide quality repair at a reasonable galaxy note 8 screen replacement cost. With OEM quality replacement parts, Mobile Campus provides the affordable Samsung Galaxy Note 8 Screen Repair you need to get your Note 8 back on track. We have numerous repair centers in Sydney.
Samsung Galaxy Note 8 has a metal frame that is both water and dust-resistant. Samsung Galaxy Note 8 screen boasts 6.3 inches, a 1440p display, and a glass backing. To power all the Note 8's impressive computational power, Samsung equipped the handset with a 3300mAh battery that lasts up to 22 hours.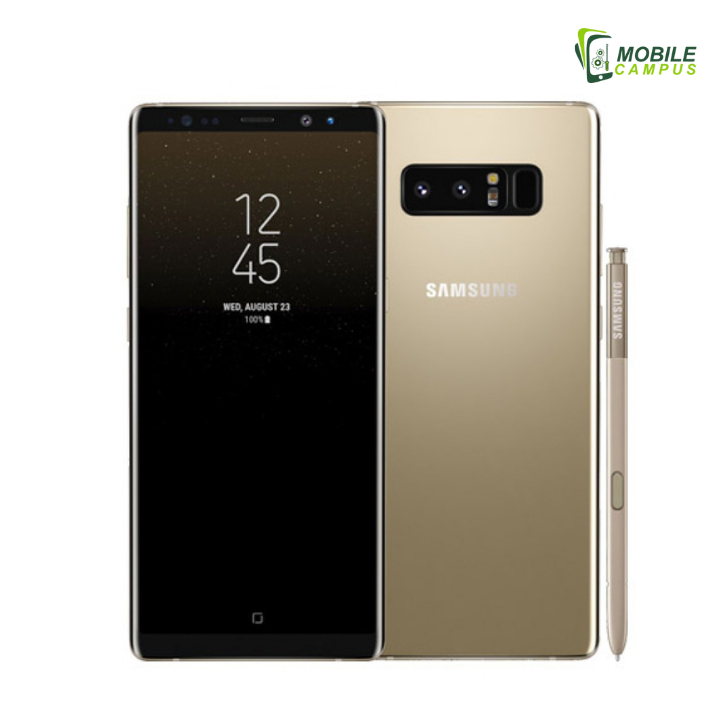 Even though these smartphones seem advanced, they're not indestructible. There can be scratches, cracks, and other damage on Note 8's screen that might make using the phone more difficult. Mobile Campus covers all services like Samsung Galaxy Note 8 screen replacement, battery replacement, button repair, and water damage.