Samsung Galaxy A50 Repair Sydney
Is your Samsung Galaxy A50's screen giving you problems? Do you need a fast and reliable repair that uses high-quality parts? Our technicians can take care of these issues quickly and effectively. We use a Samsung-certified OLED screen assembly for Samsung A50 screen replacement. Our technician will complete the repair within 45 minutes. When repaired by us, your Samsung Galaxy A50 will work like new. For this reason, if you need a Samsung Galaxy A50 Screen repair, Mobile Campus is the place to go in Sydney.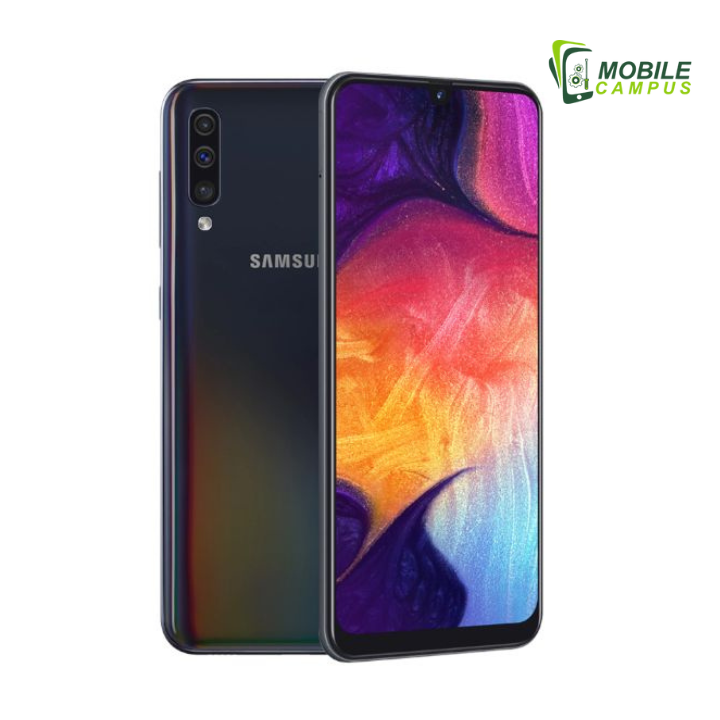 In terms of size, the Galaxy A50 mainly replaces the smaller Galaxy A50. Super AMOLED display, 6.4-inch, 1080×2340, impressive display. A 3500 mAh battery with fast charging is equipped with the Samsung A50 to power its impressive computing abilities and features. Samsung ensures that the device can talk for about 23 hours with a 4000 mAh battery on a single charge.