Samsung Galaxy A30 Repair Sydney
Is the screen of your Samsung Galaxy A30 cracked or damaged? Not a problem. We've got you covered. Our key strengths are affordability and quality. We only use OEM-quality parts backed by a three-month warranty. After the instant Samsung A30 screen replacement, you will be able to use your phone again. Apart from screens, We have repair centers in Sydney providing all kinds of Samsung A30 repairs for your convenience. With a screen size of 6.4 inches, this Samsung Galaxy A30 smartphone supports FHD Plus resolution with an A30 screen resolution of 1080p.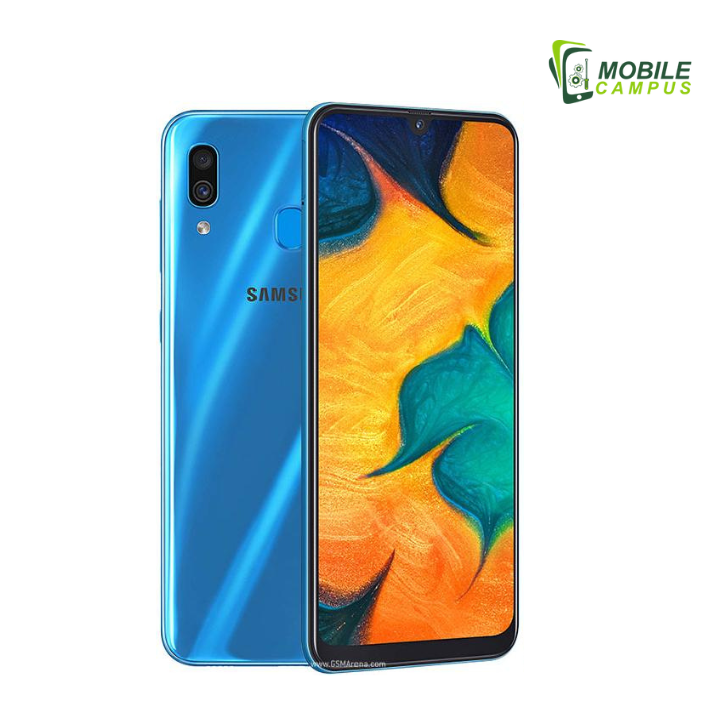 The Galaxy A30 is equipped with a 16M-color screen that makes everything more vibrant. Unfortunately, Our customers often bring their cracked Samsung A30 screens into Mobile Campus after dropping their devices. Some screens may not have physical damage or cracks at all. You will probably need to replace the OLED panel due to the impact. Our experts can repair your broken Samsung Galaxy A30 Screen using a genuine Samsung display assembly.