Samsung Galaxy A01, has turned heads in the budget smartphone market. With its vibrant 5.7-inch PLS TFT screen, navigating its features is a joy. But what happens when this screen gets damaged? What's the best way to fix it?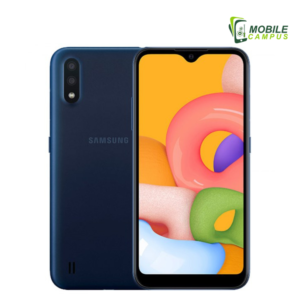 Common Screen Issues Faced by Samsung Galaxy A01 Users
Screen damage can occur in multiple ways, from accidental drops to unforeseen impacts. Samsung Galaxy A01 users often report issues such as cracked screens, unresponsive touch, black screens, and screen flickering.
Screen Replacement
Back Glass Replacement
Battery Replacement
Charging Port Replacement
Front Camera Replacement
Back Camera Replacement
Microphone Replacement